Eileen Chaleff-Wein
License #: AP 2549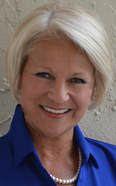 Trained in Traditional Chinese Medicine, Eileen Chaleff-Wein is a Board Certified and Licensed Acupuncturist.
Following are some questions and answers about acupuncture. Of course, feel free to contact us with any other questions you have regarding this ancient practice.
Q: What is your profession, and what exactly do you do?
A: I am a Nationally Board Certified and Licensed Acupuncture Physician. I practice Oriental Medicine, meaning that I observe, listen to, and question my patients in order to determine lifestyle and treatment protocols for overall well-being.
Q: How much training is there to become an Acupuncturist?
A: To begin, at least a basic college education is required. Following that, there is a 4000 hour program that includes a Pre-Med Bachelors Degree, then two more full years of schooling to a Masters of Science in Oriental Medicine. Following that is an internship, then one has to pass the National Certification Exam. State by state, there are rules and regulations that pertain to Acupuncture practitioners, so there may be additional testing. Presently, there is a Clinical Doctorate that can be earned in Oriental Medicine. And, in my case, I continued my education in Beijing, China, for International Certification.
Q: Why did you get into this medicine?
A: I saw the lack of Western Medicine's ability to perceive overall health and treat that. Oriental Medicine treats the whole being; Western Medicine treats symptoms of ailments.
Q: Does your medicine replace regular visits to doctors?
A: Not at all. Oriental Medicine, and Acupuncture specifically, is a way to balance the body's energy, therefore enhancing one's immune system. "Smoothing" energy reduces pain, improves circulation, and boosts the basic functioning systems of the body. It doesn't replace the Western science ability to perform blood tests and imaging exams…to look inside the body. This Eastern view of the body is wholistic, meaning all aspects of health are wrapped into one.
Q: Why would someone choose to have an acupuncture treatment?
A: To feel strong, balanced, relaxed, and pain free, the body should function on its own…no drugs, unless absolutely necessary. One of the most impressive aspects of Oriental Medicine is that it helps the body function without additional drugs, making the person feel stronger and abler to cope with life's daily challenges. On occasion, an acupuncturist may suggest short term use of herbal tinctures. These are all natural and have very minimal, if any, side effects.
Q: Do you think that there is a place for acupuncture in the battle against Opiod drug abuse?
A: There are many reasons that people use Opiods, the most common of which is initiated for pain relief. Addiction is easy, and happens in a high percentage of cases. Over thousands of years, acupuncture physicians have been treating their patients for addictive behaviors and for pain syndromes. So, now is the time for our patients to take responsibility for their healthcare, and find solutions to their behaviors. When our patients come to us to solve pain related problems, we assess the whole body, and look for the root of the problem. In some cases, external causes exist, and exposing those issues can help in the solution. A series of treatments will alleviate the pain, and allow the patient to function at a much higher level. At the same time, acupuncture treatment relieves mental stress, so that the patient can eat, sleep, and carry on daily tasks with ease. The answer is yes…less pain, less need for pharmaceutical pain relievers.
Q: You are working in an office with Licensed Massage Therapists. Is there a cross-over in treatments? Are there conflicts?
A: On the contrary. Oriental Medicine and Massage Therapy both have the same goal: to make our patients function more effectively. Acupuncture treatments move energy in the body, so that there is balance and body systems can work more efficiently. Massage Therapy smoothes out accumulations of energy, to aid in optimal function. When used together, progress is hastened, and improvement is felt sooner. A regimen of Massage, then Acupuncture, will give a quicker result…and when used on a regular basis, will maintain health with less tension in the body.
Q: What types of health issues do you deal with?
A: Most everything…but primarily adults. One of my specialties over the years has been joint health: neck, shoulders, back, hips and knees. Acupuncture has a wonderful track record in keeping joints open, mobile, with less arthritis and discomfort. In addition, when in New York, my clinic dealt with Women's issues, from young adult women with fertility issues to menopause. My practice has been a general one, and I have treated peripheral neuropathy, insomnia, acid reflux, digestive issues, reduced kidney function, Bell's Palsy, thyroid dysfunction, and much more. And, keep in mind, that while treating particular issues, acupuncture treats the whole body…so that my patients report sleeping better, digesting easier, and being more pain free.
Q: How often should someone get an acupuncture treatment?
A: Just as with anything else, it depends upon the patient and the ailment. The initial visit to an acupuncturist entails a complete history and exam, then a treatment. At that time, both acupuncturist and patient agree on a protocol of visits. In an acute situation, fewer visits would likely be necessary to get the body back in a balanced state. With chronic issues, rebalancing may take longer, since the body is used to that state of functioning over a period of time. Acupuncture is a very gentle medicine, urging the body to do the tasks it needs to do to survive and thrive.
Q: While watching the Olympics, I saw a few athletes with circular marks on their backs, arms and legs. I understand that is from a treatment called cupping…do you do that?
A: Yes, as an acupuncturist, that is one of the treatment options. Cupping has been used all over the world for centuries, to relieve pressure in muscles, prevent the lungs from accumulating phlegm, to quell coughing, improve kidney function, and to clear bruising.
Pricing
30 Minutes

$50

60 Minutes

$90

90 Minutes

$135
Acupuncture Pricing
90 minute session

60 minute session
Ready to Book an Appointment?
Call, Click, or Tap Today!
Give Us a Call:
Schedule Online:*

Book With Karin
*Appointments booked online or through the app must be made at least 24 hours in advance. If you need to see us sooner, please call our office.
I am addicted! My weekly massage has kept me strong and stress free for years. Try it, you'll like it!


Dixie Garrard
More Reviews