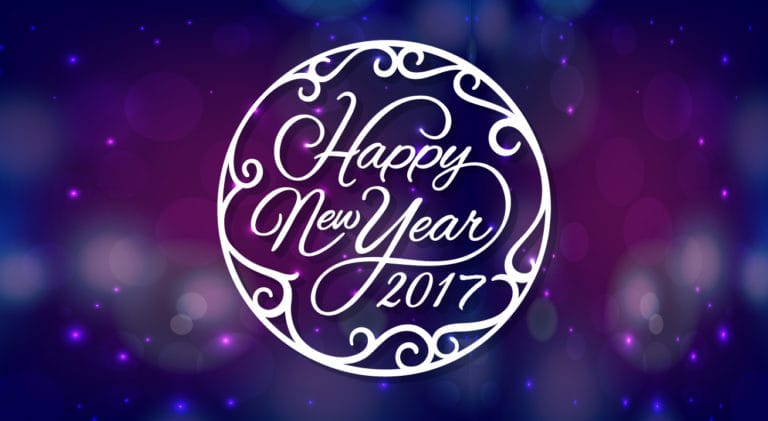 This year, try throwing resolutions out the window and make positive changes in a different kind of way. Here are five alternatives to making New Year's resolutions that will leave you feeling satisfied for who you are.
1. Schedule a Quarterly Retreat
It's easy to get caught up in your busy schedule. Balancing work, family, friends, and other commitments can take up all of your time and energy, leaving little room for yourself. It's time to change that. If you don't find time for self-care, you are at risk for burnout and will slowly wear yourself down and not be able to care for others.
Every few months, take a one-day retreat or weekend workshop where you focus on YOU. Find somewhere you can go that will have minimal distraction, so your mind won't be tempted to jump from one thing to the next. Here are a few ideas. Don't forget to plan them ahead so they don't become another forgotten item on the to-do list:
Escape into the mountains with your journal and a good book. Write down all the things you love about yourself.
Spend an entire day at a spa. Get one or two treatments in the morning, then enjoy the facilities for the rest of the afternoon. Reflect on your mission and purpose in life.
Visit a monastery or yoga center. Spend the day in prayer, meditation, and yoga to reconnect to your mind, body, and soul.
2. Identify Your People
Instead of committing to new things to do, commit to the people you want to spend time with this year. Life is too precious to spend it with people who bring you down. As much as possible, surround yourself with those who lift you up, challenge you, and support you in becoming who you want to be.
Make a list of everyone in your life who is good for you. Who brings out the best in you? Who makes you laugh? Who leaves you in a good mood? Then, narrow down that the list to the most important five to 10 people. Figure out a way to regularly connect with them throughout the year, and plan things ahead of time. Here are some ideas:
Monthly dinners
Weekly coffee dates
Exercising together twice a week
Exploring different parts of your city
Weekend trips to the country
3. Process the Past Year
When you only concentrate on the year ahead, you can forget what got you here in the first place. Spend some time processing all that happened this past year—the good, the bad, and everything in between. Refrain from passing judgement on things, but rather respect that they are part of your journey and have helped you build the foundation for your future.
Create spaces for reflection by:
Lighting a candle, sitting in a comfy chair, and writing down your thoughts in a journal.
Having dinner with a friend and processing your year in four-month chunks over appetizers, main course, and dessert.
Putting together a music playlist that represents your year, and then creating a piece of art while listening to it.
Reserving a time for meditation to think back over the past year. Visualize where you started and where you've ended up.
4. Express Gratitude
When practiced regularly, gratitude can help you maintain a fresh perspective and steer you away from daily stress. To start the new year, make a list of things in your life for which you are thankful. Sit and reflect on why you are thankful for those things—the why is something often left out of basic gratitude practices. You might begin to see a pattern for what's important to you and what brings you joy.
Next, make a list of people for whom you are thankful. Take time to write each person a note expressing why you are thankful for them, without any expectation to hear back. This is your chance to bless their life as they start a new year
5. Give Yourself the Year Off
Instead of trying to change yourself, find some comfort in who are you—right here and right now. It can become exhausting to constantly make changes in your life. Imagine a life where you can just sit with yourself in acceptance.
Here are some ways to practice self-acceptance:
Make a list of all of the things about yourself you are proud of
Write yourself a letter expressing why you're worthy of love
Ask others to tell you what they admire in you
Meditate with the mantra, "I am enough."
Of course there's nothing wrong with wanting to grow and improve different aspects of yourself, but before starting that journey, learn to accept where YOU are in the present moment. Then see what naturally comes about when you don't force changes to life.
Our Services
Wellness Services
Acupuncture
Coaching
Pricing
30 Minutes

$40

60 Minutes

$70

90 Minutes

$110
Packages
Includes eight 60 minute sessions

Includes eight 90 minute sessions
Acupuncture Pricing
90 minute session

60 minute session

No Acupuncture Packages.
Ready to Book an Appointment?
Call, Click, or Tap Today!
Give Us a Call:
941-833-3344
Schedule Online:*

Book Online
Download the App:*

*Appointments booked online or through the app must be made at least 24 hours in advance. If you need to see us sooner, please call our office.
I am addicted! My weekly massage has kept me strong and stress free for years. Try it, you'll like it!

Dixie Garrard
More Reviews